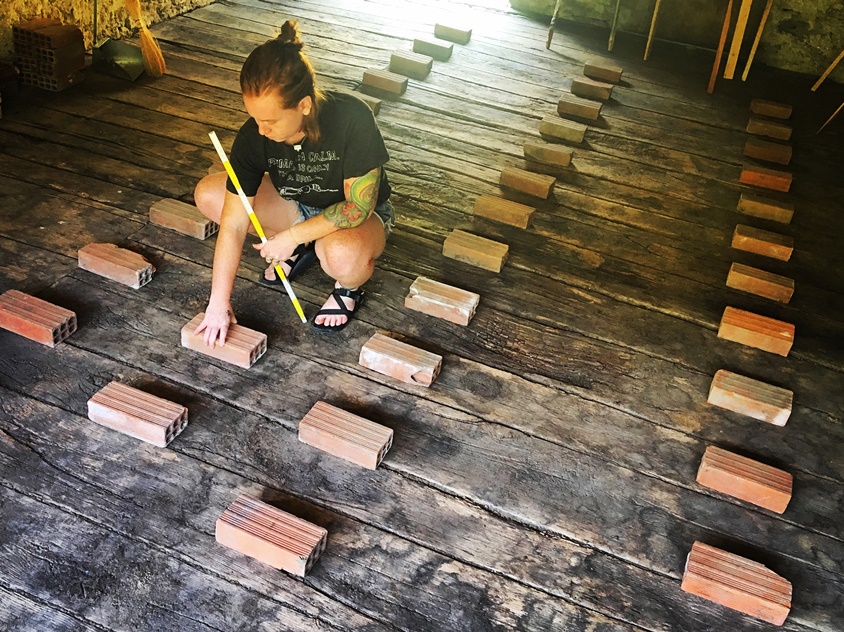 GINGI STATMAN: MATTONI MATTI
Bricks, the building blocks of the western dream. Buy yourself a house, fill it with objects, replace these objects as the trends come and go. Paint and repaint. We all become servants to this obsession. The alternative? Fill the house with memories. Embrace your possessions as tools that can produce laughter, music, and food. Use and reuse. Recycle and repurpose.
Gingi Statman is a printmaker, sculptor, artist from Austin, Texas.