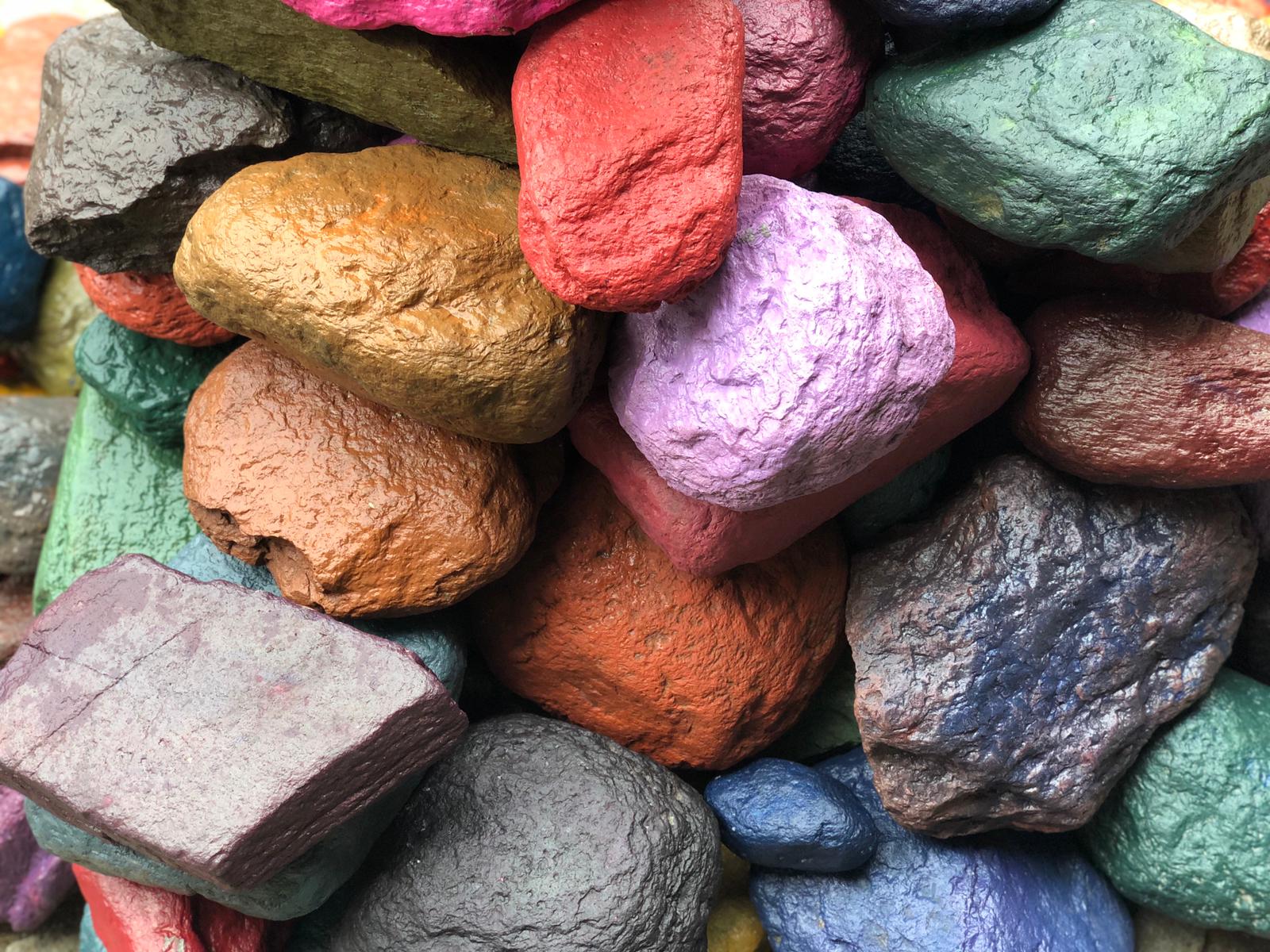 Мaximiliano Siñani. Apaccieta n. 2.
"Apaccieta it's an offering to mother earth (Pachamama) within the native american communities in America (the continent). Its normally a pile of rocks or one color used only. In this case, I wanted to explore the shape of colors while painting every 301 rocks with a different color, apart from the middle ones where I used only fucsia as a base. All the rocks were found, picked and carried within the area of Rorà."
Maximiliano Siñani lives and works in Torino. He began his studies in Architecture at the Universidad Mayor de San Andrés in La Paz and finished his career in Fine Arts at the School of Visual Arts in New York. Together with Kim Junsung, they founded 67 (www.sixtyseven.us) on the Lower East Side. He had personal exhibitions in El Museo del Barrio of New York, Museo Nacional de Arte en La Paz, Y Gallery, Galería Hilo in Buenos Aires and Era Aurora in Torino. He was part of all the Bolivian Biennials. "Sylvia Lipson Allen Memorial" award through the School of Visual Arts in New York, and the first prize at the XIX Santa Cruz Bienniale in 2014. Residencies at Kiosko in Santa Cruz , ISCP (International Studies and Curatorial Program) in Brooklyn, and CRIPTA747 in Torino. Published by Disonare Magazine, Bukow Press, Arte al Límite and A-ediciones arte contemporáneo.
Currently Maximiliano is an artist in residence at the Stone Oven House and on the May 4th he is introducing his incredible artwork made in the residency. This time his object of research is a stone. Here, where roofs, walls and borders are stones.
Please, confirm your visit here: http://stoneovenhouse.com/visit-en/