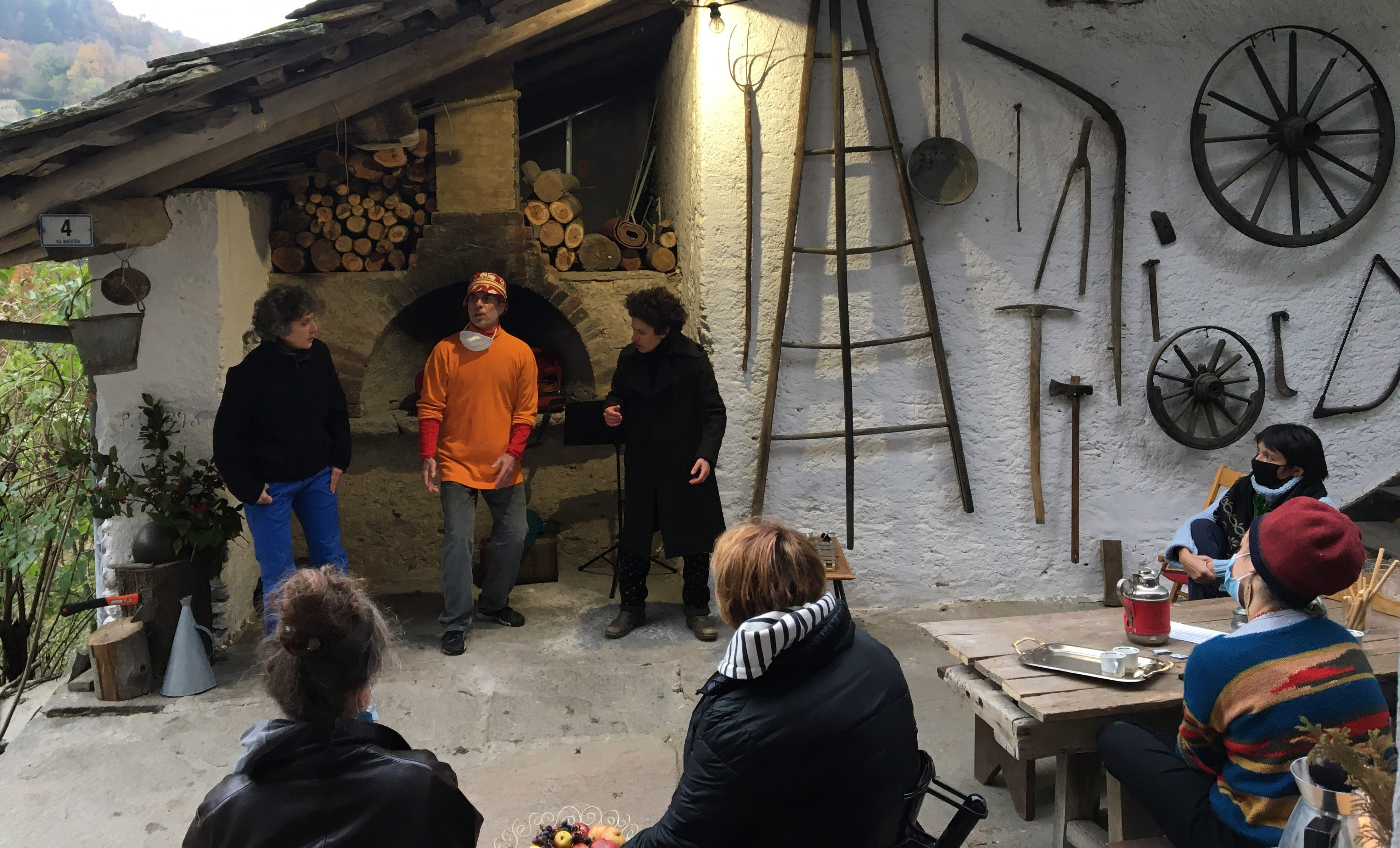 Malacosa Teatro. Atipiche Variazioni Cantate.
MALACOSA TEATRO was born from the will of Francesca Contini, Giulia Marra and Massimiliano Toffalori to carry out a theatrical research in which the components of singing, music and actions are strongly connected in the realization of their artistic projects.
Atypical sung variations stems from a research path that lasted several years and developed around an elaborate and exciting synthesis process. The result is an entirely sung performance-concert.
The concert was created to be proposed in places where it is possible to share a space of closeness with the spectator who is called to participate through listening; indoor or outdoor places of an urban or natural nature, in which welcoming and generous acoustics allow an intimate contact with the community of spectators.