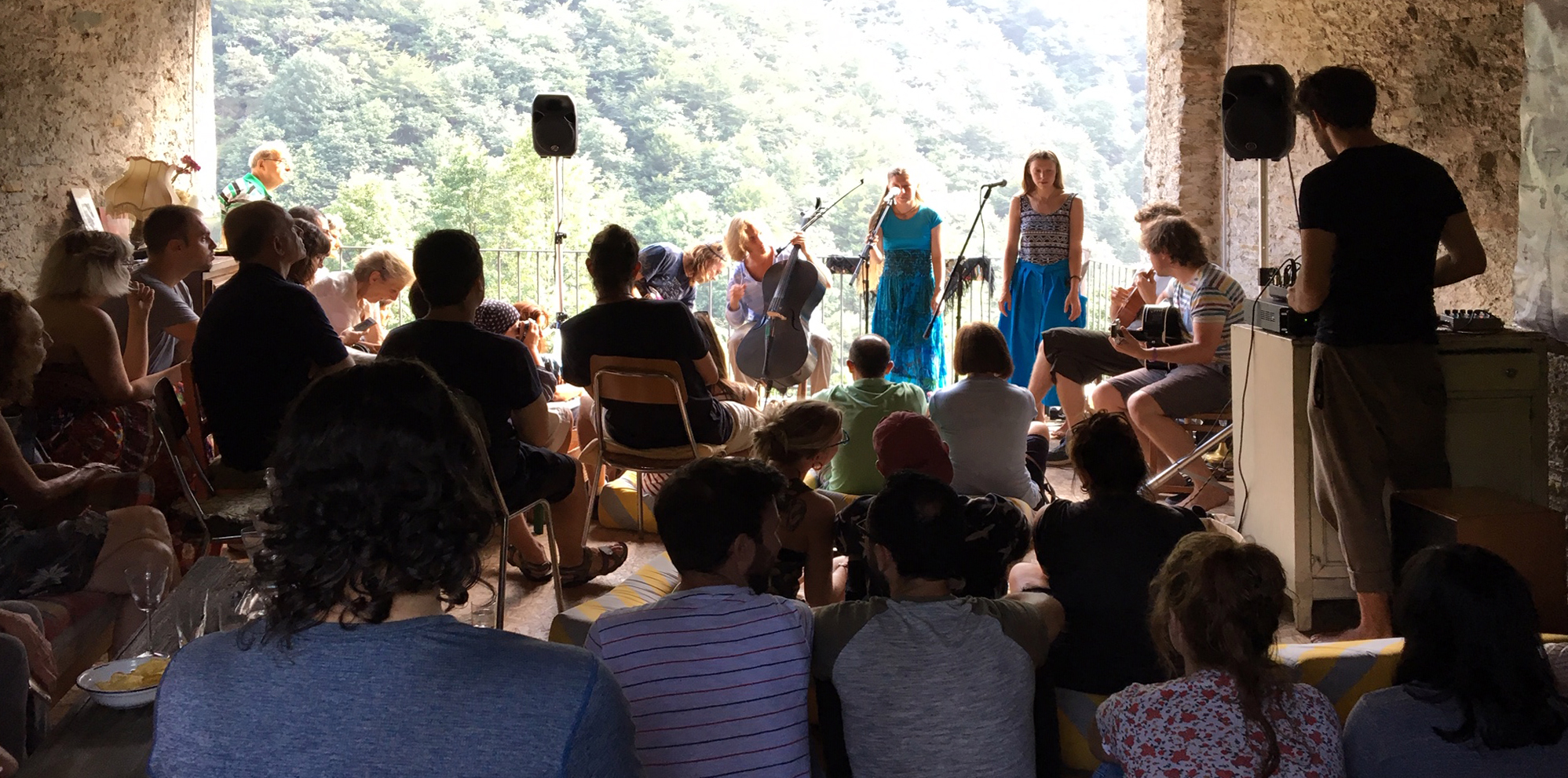 Da ladno. Russian Folk
We are so happy to announce that the Da Ladno! ensemble returns for the third time at the Stone Oven House. Originally from Moscow, it plays and sings the magnetic folk of the Russian tradition. Now the ensemble is nomadic in Europe and will visit us with harmonica, ukulele, guitars, drums, and a lot of incredible voice!
Team composition:
Irina Shpilevaya: keeper of the songs and their lyrics, voice
Natalia Moskalyova: voice, guitar
Roman Ukhin: trumpet holder, arranger, improviser, voice, ukulele, also in the "balalaika" mode
Sergey Bespalchenko: goalkeeper rhythm and various percussion
Sergei Fyodorov: keeper of poetry, guitar
Vovka Kozhekin: guardian of the group, muse, voice, harmonica, lucky charm.
Don't forget to bring something useful (material or economic) to support the project and the artists. La Casa col Forno has no commercial purpose and it is possible just thanks to your valuable friendship contributions.