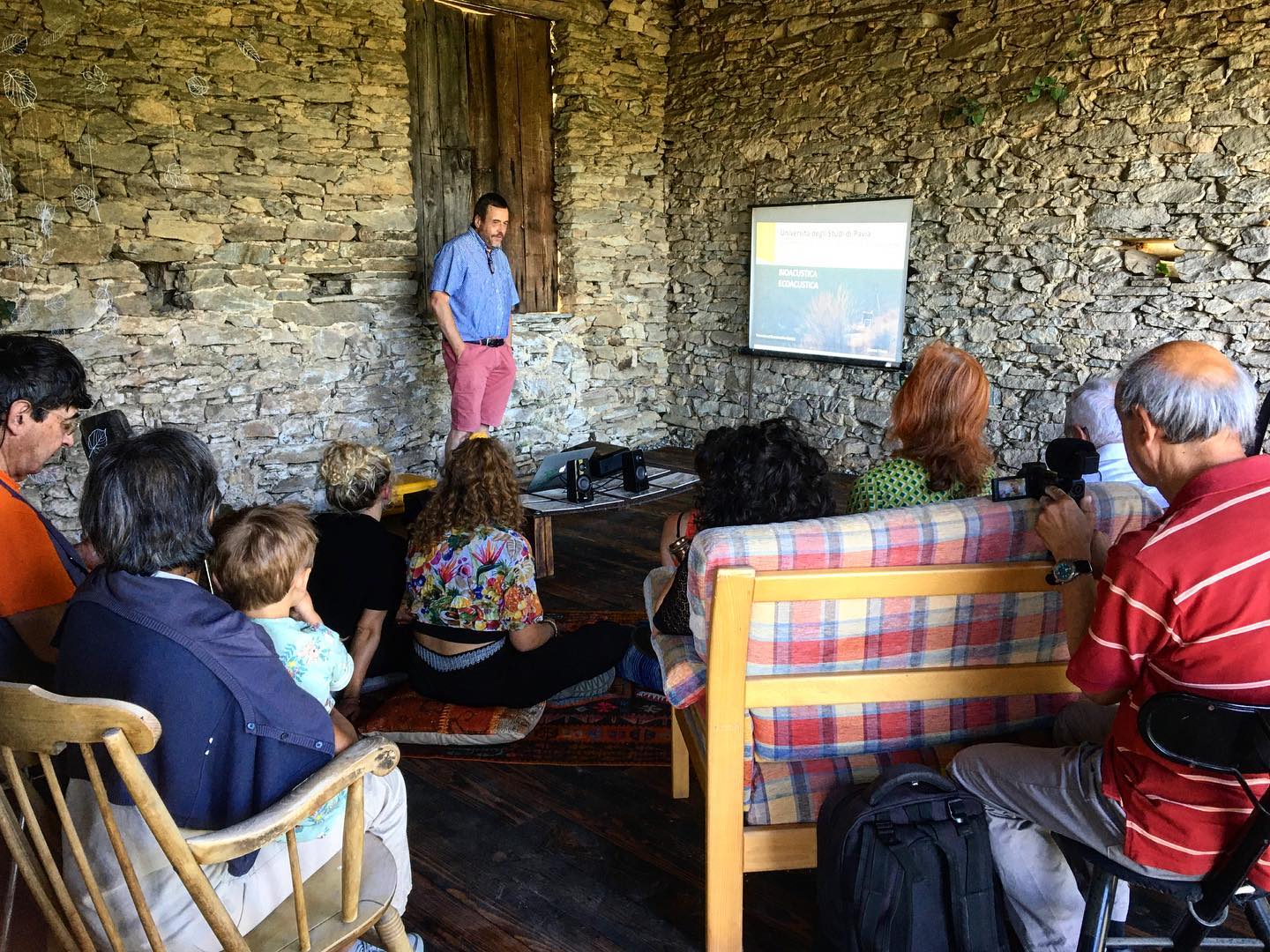 Gianni Pavan: Sounds and Silence of the Nature
Gianni Pavan, researcher at the University of Pavia gives a lesson on the study of soundscapes. He also talks about the noise generated by human activities, and its impact on human health, as opposed to the silences and sounds of nature which are pleasant and therapeutic.
At the night Gianni Pavan will try to make us "hear" the signals of the bats, ultrasonic and therefore not audible to man, but transformed by special instruments to be heard and displayed in their characteristic forms.