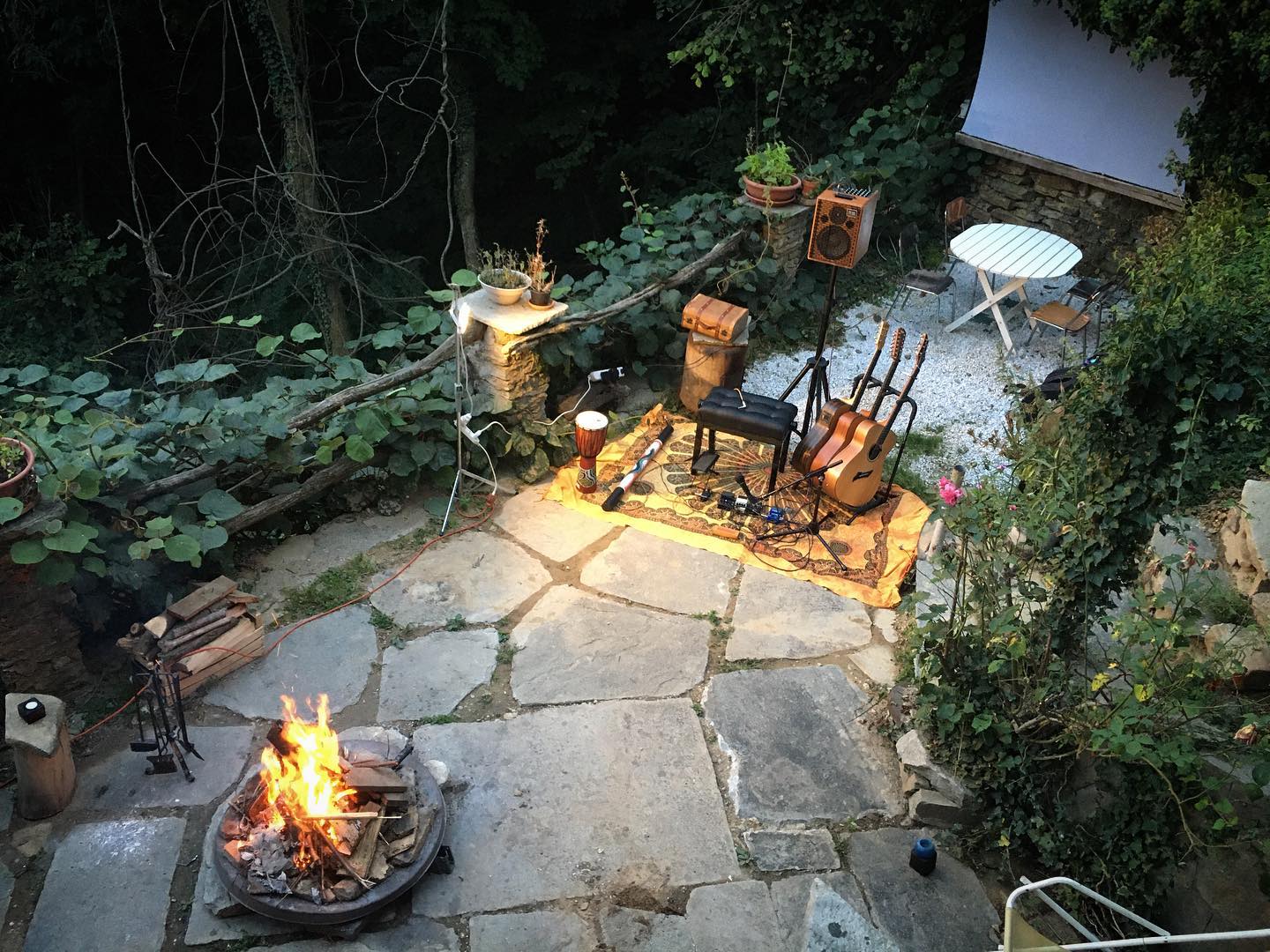 Rednaks
RednakS is an Italian guitarist and composer. Born and raised between Italy and Tunisia, elements that have outlined his character and his musical style, he approaches the guitar at the age of 16 through various musical influences ranging from the roots of the deep blues such as bb king robert Johnson howlin wolf to fingerstyle acoustic music such as Michael Hedges, Beppe Gambetta, Pierre Bensusan and Tommy emmanuel.
His research and musical experimentation have led him to play numerous genres, such as ethno music with the Deers Brothers, currently active band, to jazz and r & b with betty Pop, up to world music, the genre in which he found fully his personality.
In 2019 his instrumental album "Pages of the book of adventures" was released, a project that contains the essence and abstraction of his travels, which are told through the harmonies of his strings.
In 2020 his second album "Pangea" was released, a work that consecrates his path in world music.
Pangea is a fragrance of musical aromas. They are the exact testimony of sharing in different forms.
Beyond all borders and beyond any prejudice Pangea unites the colors of the continents by telling their traditions in musical form.
His third work "Moon: Hymn & Evocation" was released on July 3rd, an intimate, romantic and contemplative externalization of his relationship with the moon, his source of inspiration. Through an introspective journey "Moon: hymn and evocation" tells the birth and evolution of the imaginary connection that is hidden between the artist and his muse.