The residence is just walking distance to a beautiful mountain stream where you can swim under the fresh waterfalls. It is definitely a pleasant routine to start the day.
In the small village of Rorà with only 200 inhabitants, you will find two churches, a bar, a restaurant, a tennis court, a football field and even a museum representing how the local community was living during the 18th and 19th century.
Otherwise, if you miss the sea, in a one day trip you can take a bath in the Ligurian or French Riviera, and come back to sleep at the residence. The whole way by car takes no more than three hours, but you may be slower because in the road there are fantastic landscapes to photograph: the mountain road was cut out of the rocks beside a stream.
Well, actually Turin, is just an hour driving from the residence - a large, full-fledged European city, with plenty of exhibitions, festivals, museums, art spaces and good food.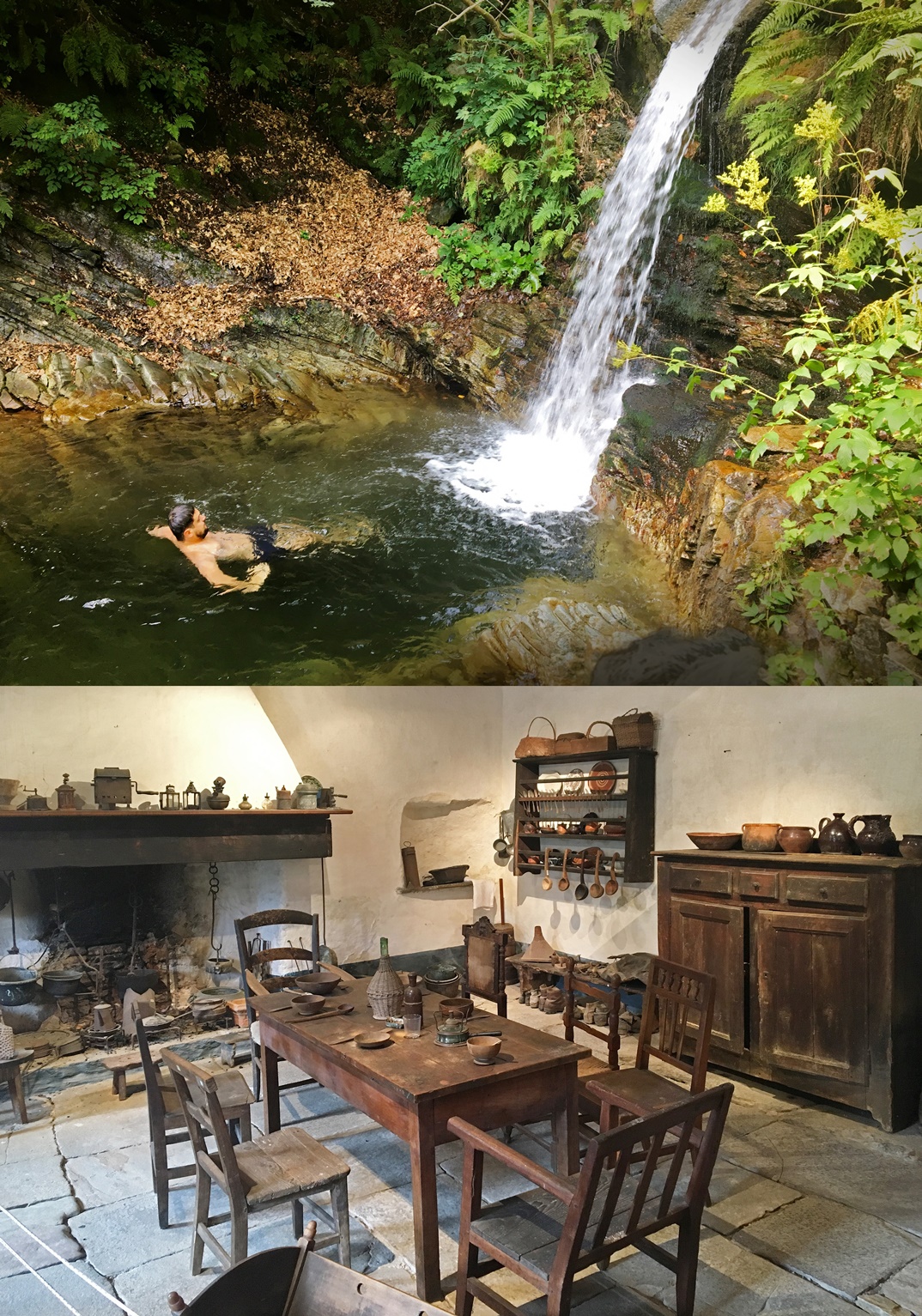 Another Waldesian Museum is in Torre Pellice, a small settlement ten minutes driving from the residence. Despite the fact that the population of Torre Pellice does not exceed 5000 citizens, the city life is very rich. Regular concerts: from organs and Jewish ensembles in temples, to blues and electronic music in pubs. Unique contemporary art exhibitions are presented in Tucci-Russo, one of the largest private galleries in Italy. Farmers' markets are on Fridays and Thursdays. Moreover many cultural Associations are based here: a curious example is Riuso, a large store managed by volunteers that collects second hand objects. In there you can find everything, from children's games and books to water closets.
The Astronomic Observatory of Val Pellice in Luserna San Giovanni is absolutely another worthwhile place to visit. Alessandro Sciaraffa, also a past resident at the Stone Oven House, collaborated with the Observatory and talked to the moon through a radio telescope: it was an astonishing public performance where everybody could send a vocal message to the moon and listen to the echo coming back.
If you like hiking there are plenty of pathways to follow and several mountain huts where you can sleep overnight. In the summertime cows graze on high and a tasty cheese is made right there and sold once a week at the market down in the valley.