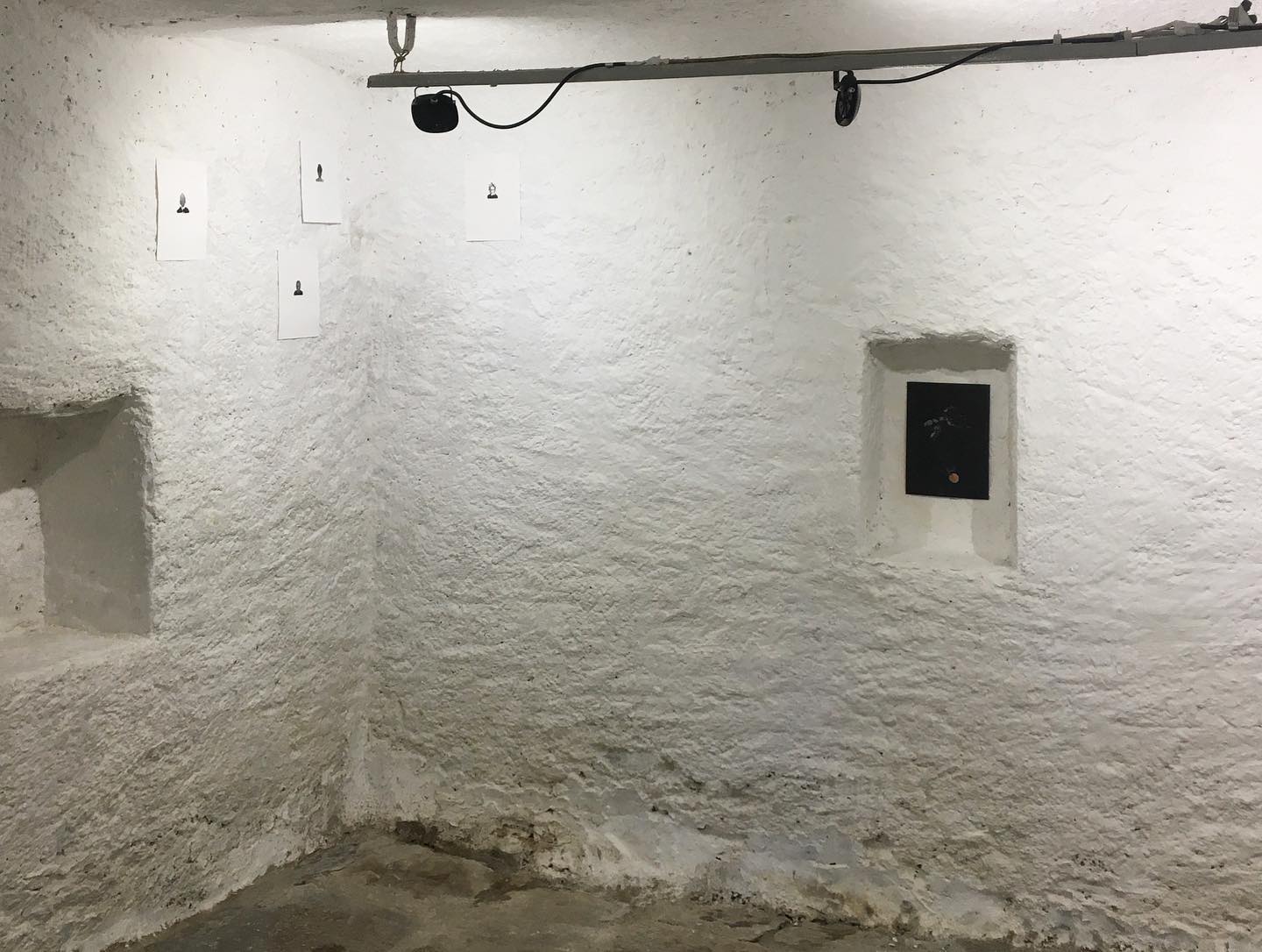 Alessandro Sciaraffa, Daniele Galliano. Stars and Flowers.
The sparkling encounter between two great Piedmontese artists, Alessandro Sciaraffa and Daniele Galliano, leaves a powerful mark in the stone cellars of the Casa col Forno.
Alessandro Sciaraffa's artistic career is characterized by the symbiotic presence of sound, technology and nature. The artist graduated in Architecture at the Turin Polytechnic, studied at the Banna Foundation and graduated from the Domus Academy in Milan. He is the winner of numerous national and international awards including the Cairo Award in 2012.
Daniele Galliano was born in Pinerolo in 1961. Self-taught, he began to exhibit in Turin, where he lives and works, in the early 1990's, quickly earning a position of prominence in the new Italian painting scene.
His "photographic realism" allowed him to take part to important personal and collective shows all over the world.
In 2006 he took part to the Ninth Biennale of Havana at the invitation of Antonio Zaya, in 2009 at the 53rd Biennal of Venice and in 2016 at the third edition of Kochi-Muziris Biennale in Kerala.
He showed his work in solo exhibitions in 1996 and 1997 at the Galleria Annina Nosei (New York), in 1992 and 1994 at the Galleria In Arco (Turin), and in 1996 at the Galleria Nazionale d'Arte Moderna (Rome), among others.
He took part to many collective shows held at the Galleria d'Arte Moderna of Bologna, at the XII Quadrennial in Rome, at the Galleria Civica of Trento, at the Rupertinum Museum of Salzburg, at the Magasin of Grenoble and the Palazzo delle Papesse in Siena.
His works are included in some of the major public and private collections, such as the Galleria Civica d'arte Moderna and Contemporanea in Turin, the Galleria Nazionale d'Arte Moderna in Rome, the MART of Trento and Rovereto and the Unicredit Private Banking Collection of Milan.
Over the past years, he also collaborated with many musicians, directors, and writers.
In 2015 a monograph on this work was published by Skyra.