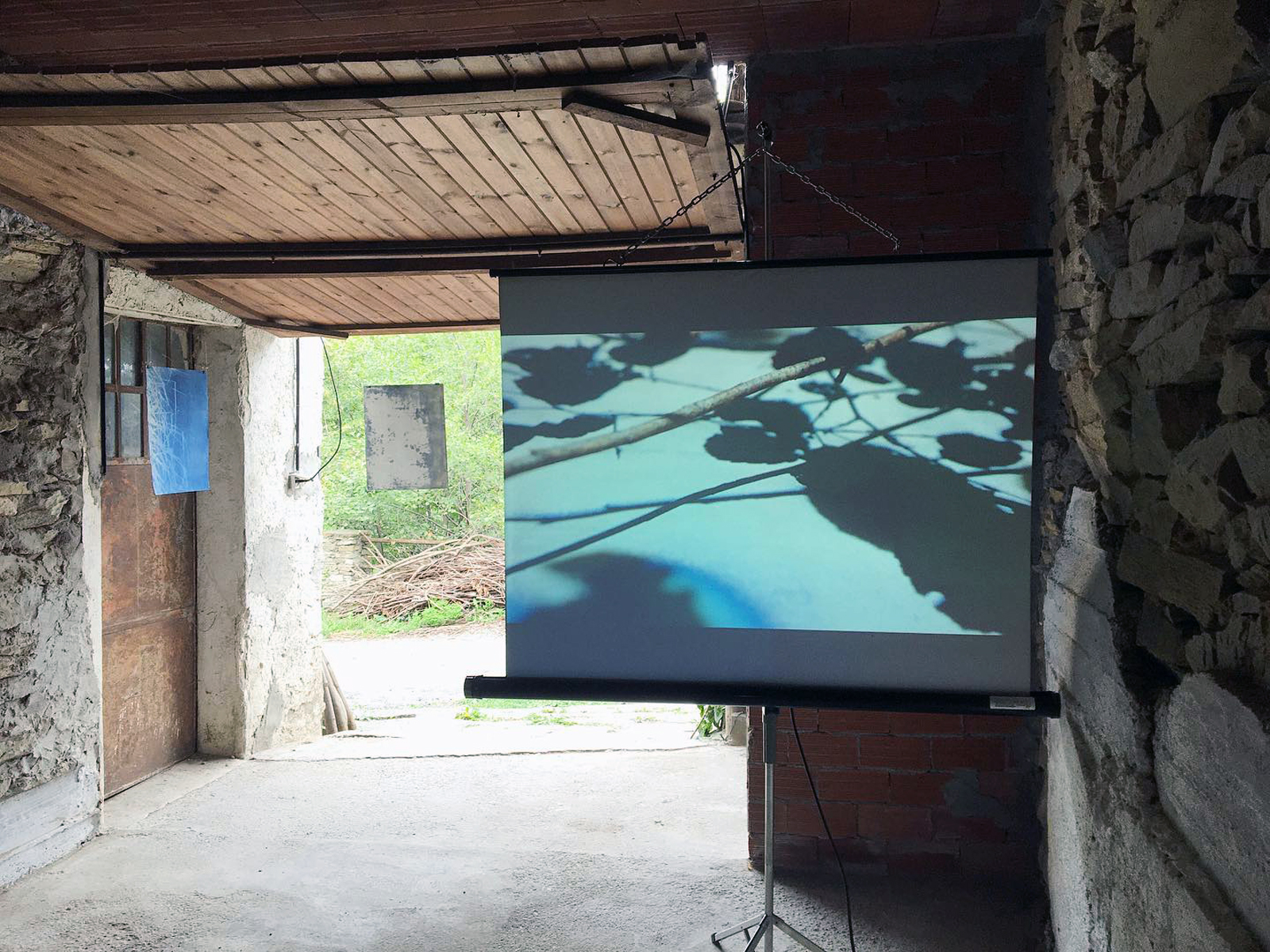 Open studio also for the collective of young English artists Rose Day, Jacqueline Hoefnagels, Molly Johnson, Nell Mitchell, just graduated from Glasgow School of Arts and Laura Tolen, young artist graduated from Les Beaux-Arts de Paris.
Nell Mitchel:
"I am an incredibly driven and passionate young artist and poet, currently living and studying in Glasgow, Scotland. I commit a large majority of my time to creating work that is both personal to me and relatable to others, usually through the medium of painting and poetry. Aside from this, I love to interact and meet new people with similar passions to me, often through travelling, love music and sing and play the piano to a high standard."
Laura Tolen:
"After growing up in Cameroon, I moved to Paris to study art at Les Beaux-Arts de Paris, where I participated in several group shows organized by fellow students and I. My art and writing have also been published several times : in the art book "Black & White Volume Two" by Out of Step Books in 2015, in "L'anthropologie aux Beaux-Arts" by Beaux-Arts Paris Editions in 2019, and in two editions of the newspaper "Tumultes" created for Katinka Bock's "Commotion in Higienopolis" exhibit in 2019.
I paint, draw, and do photography. I've recently started to incorporate writing in my works as well.
My work revolves around what is both familiar and unknown : no matter how well you know a place or a person, there will always be a side of them that remains unknown and strange to you. I take pictures of people and places I know well, and through painting and drawing brings out the unfamiliar, strange, almost surreal side of them.
I'm also interested in windows and mirrors : they divide spaces, and depending on the angle and the light they can look like portals leading to parallel universes."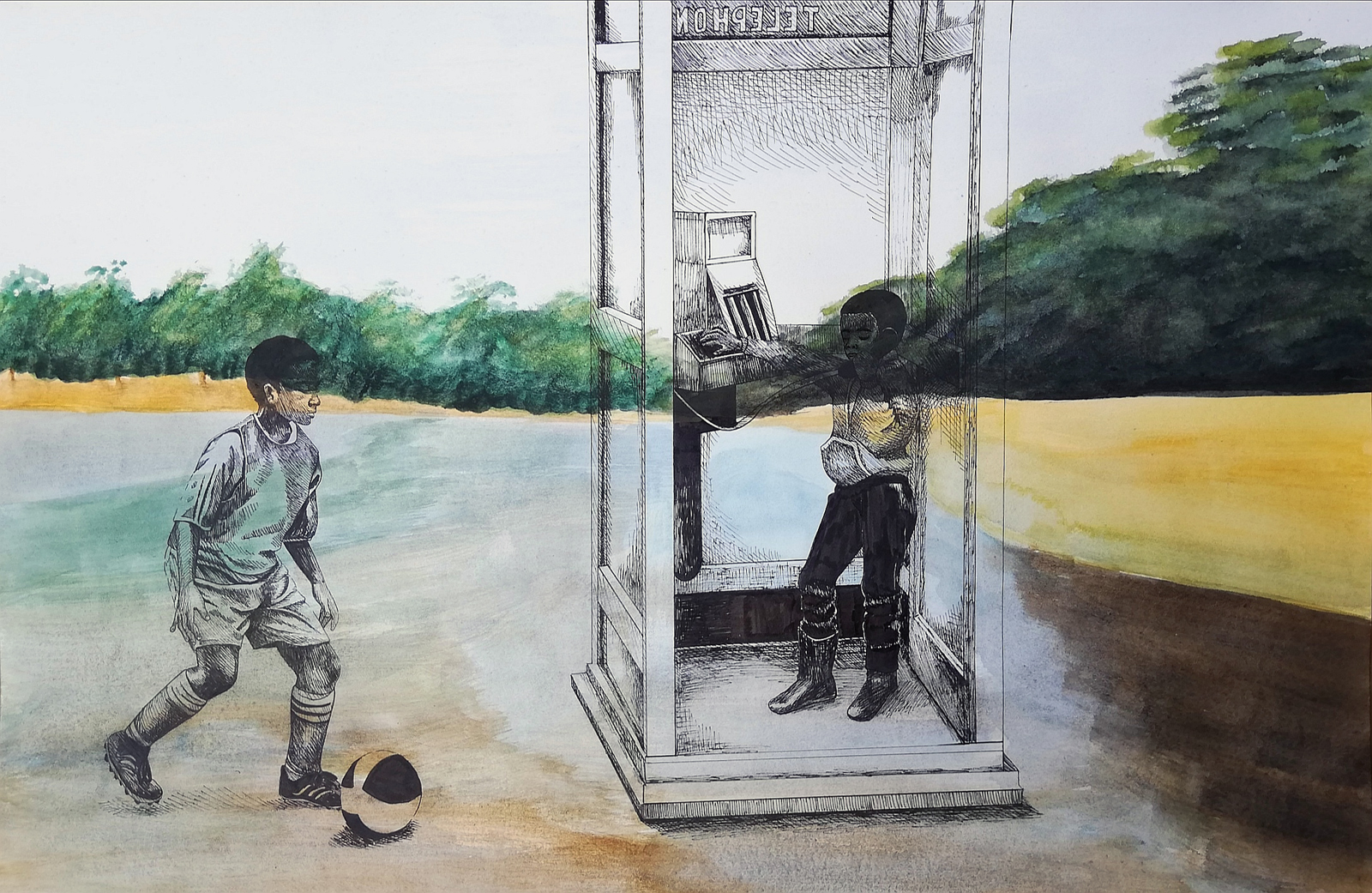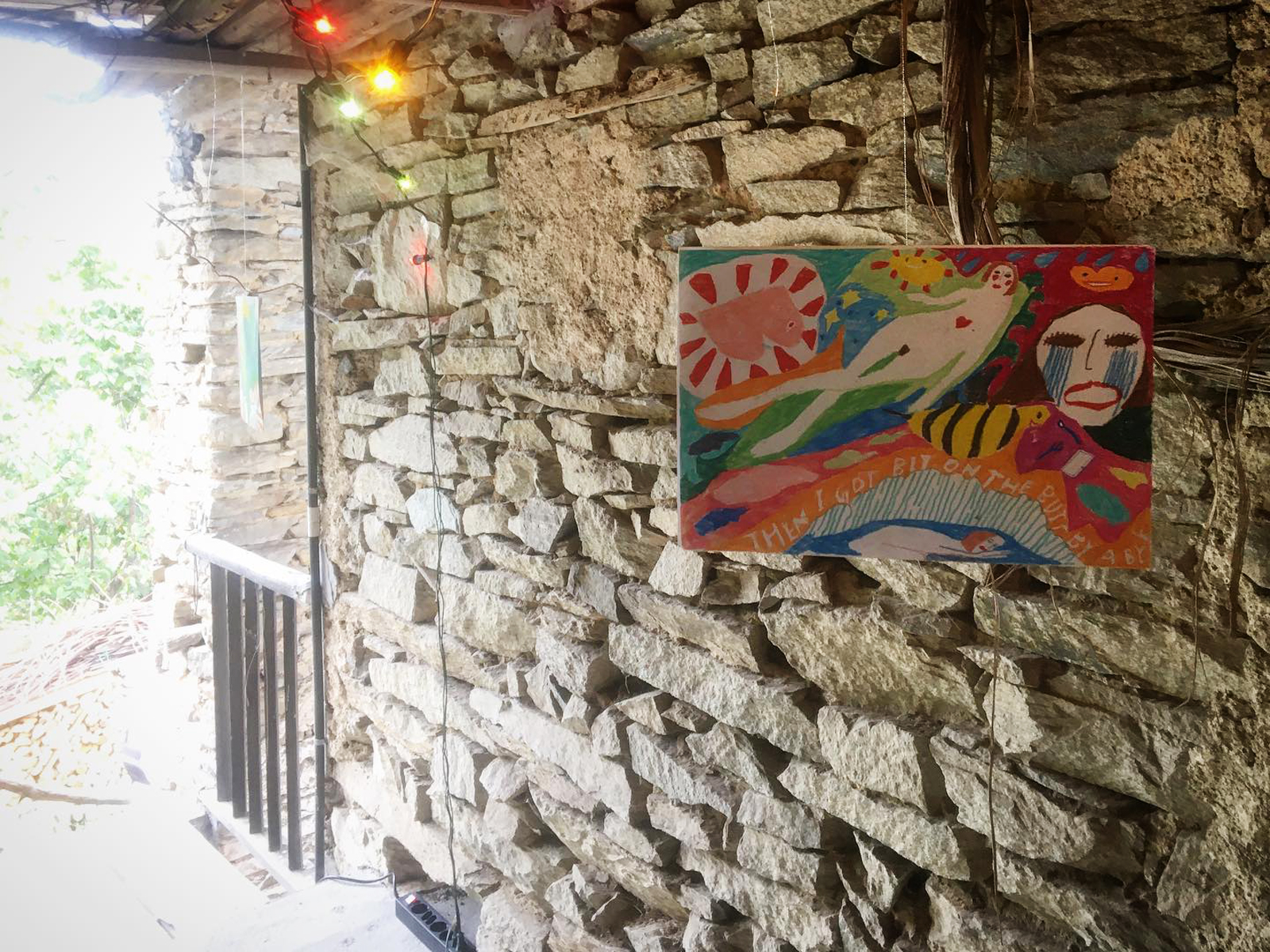 Rose day
Born in Bristol, Rose studied Painting and Printmaking at Glasgow School of Art. Now based in Glasgow, Rose's practice consists of printmaking, analogue photography and painting. Exploring themes such as intervention of place, the uncanny and disjunctive agency, her practice seeks to creative narrative through dream-like sequences. At Stone Oven House, her work was not only a response to the environment but an exploration of liminal space submerged in the natural landscape.
Jacqueline Hoefnagels
Born in London and moving between Accra (Ghana) and Brighton, Jackie is a new media painter, creative coder and animator, currently based in Glasgow after completing a BA Hons in Fine Art at the Glasgow School of Art. Her work explores themes of locality and cyclical temporality in spaces through the combination and superimposition of painting and printmaking with animated JavaScript code and 3D models. Recurring themes of recovery and replay of the linear within the cyclical act as mirror of interest on the overlap and boundary of spatial and temporal elements of a locality. The 3D animation 'Lizard Shade' was created during her residency at Stone Oven House in response to the old house and the routines of being there. The lizard acts as a guide character, following the shadows lengthening and compressing during the passing of a day. The sun completes its journey overhead and the lizard returns to its original position. Mirroring this sense of cyclicality the animation is accompanied by a recording of the local cows which passed from field to field around the house during the residency.
Molly Johnson:
"I'm a 22 year old visual artist/designer just graduated from Glasgow School of Art. My practice centres on analogue photography and the cyanotype/van dyke process. I focus on the collection of physical memories, through the very visceral act of taking shadows and displaying them with a photo of where they were extracted from."