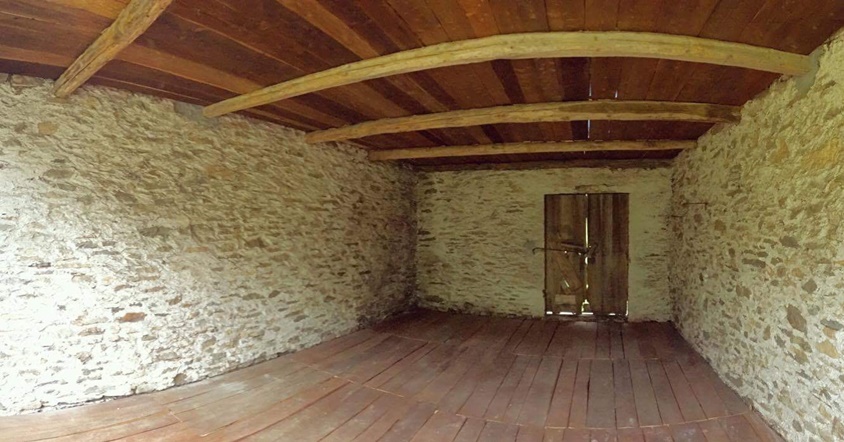 The residence is divided into several functional areas.
One of the most beautiful parts of the building is the old two story barn: a semi-open space with exposed stone walls and wooden beams. The halls, ideal for performances and exhibitions, if necessary, are emptied of furniture. Generally the first floor is a living room, and the upper floor a projection hall. Here you also sleep in the summer nights. It's known that a dream in the open air with a panoramic view of the mountains prolongs life.
For guests and residents there are private and shared bedrooms with comfortable beds and clean linens. Hospitality is one of the arts practiced by the authors of the project.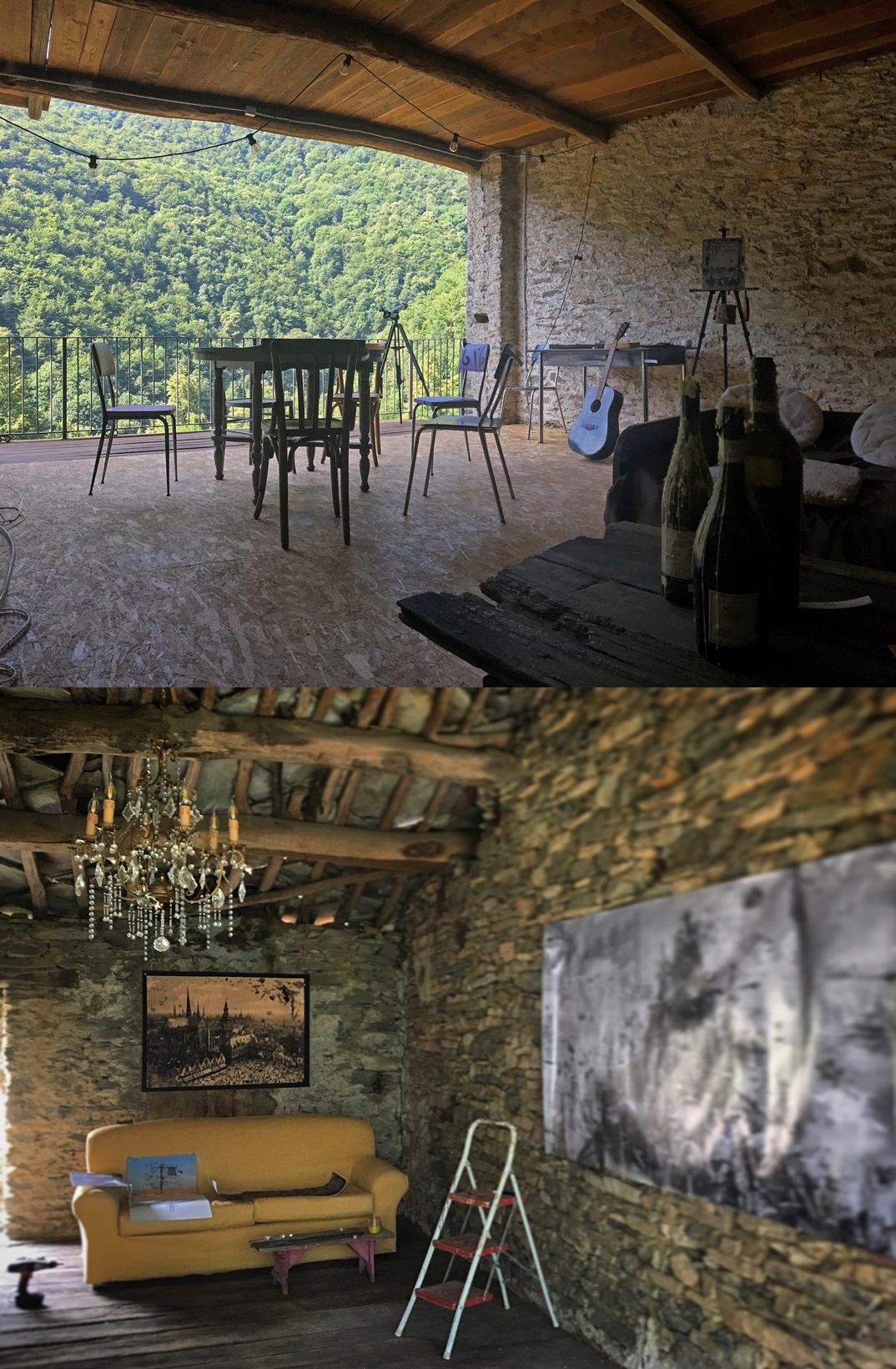 Cheese and wines are in the house cellars.
The kitchen space is divided into two parts by a bar counter, which gave a second life to the hundred-year-old boards that remained after the restoration of some parts of the building. On the bar counter you can scratch your message with a special forged nail of the XIX century. On a graceful hanging shelf you find a collection of liqueurs and infusions: from home made Tuscany "Nocino" and local" Genepi" to the Chinese "Baizho" or Goan "Feni", brought by guests from different parts of the world.
The bathroom window view can make you forget about the time. But, unfortunately, in the residence there is just one restroom, so it's better to choose another place for meditation. Luckily, there's enough rooms in the house.
On the ground floor - workshops and exhibition spaces with vaulted ceilings. Here invited artists are working on their projects.