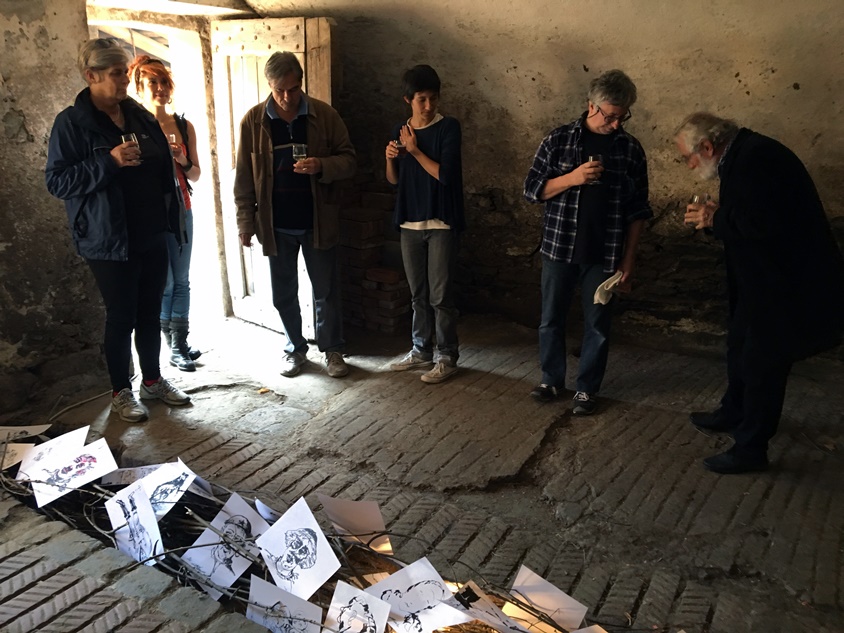 DRAGOLJUB DAVID STANKOVIKJ
Alexander Macedonian at the Stone Oven House.
On the occasion of the winter closure of the Stone Oven House, arrived Dragoljub David Stankovic, or better known as Alexander the Macedonian. Extraordinary artist, whose fame is great, even in Val Pellice. He was sighted in the streets of Rorà and Luserna San Giovanni, approaching pedestrians."Slowly, but surely," he says. And so he slowly conquered a complete floor of the Stone Oven House. Who knows what he is planning in this Italian campaign.