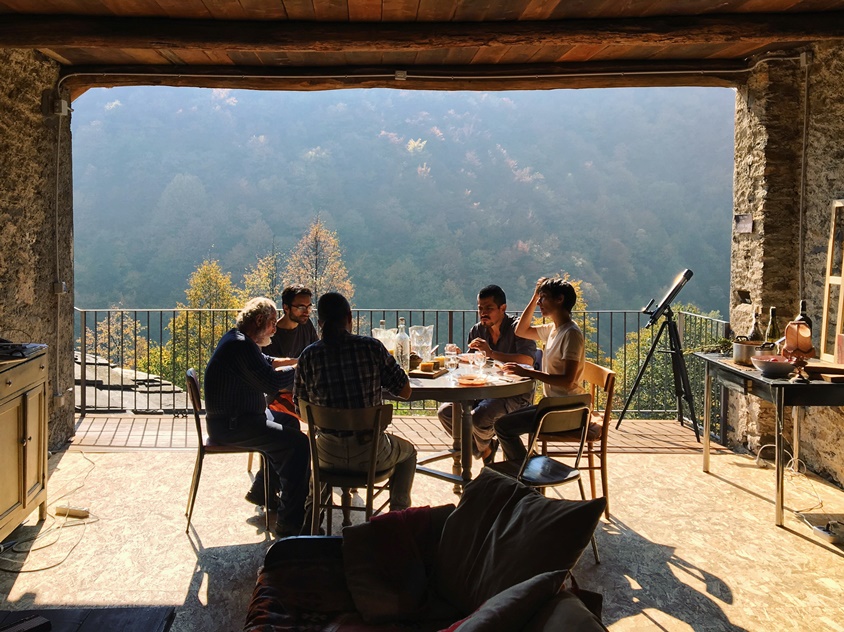 ARTIST
Stone Oven House artist residency is a project aimed at supporting contemporary artists, and welcomes professionals regardless of their age, gender and nationality. The Artist Residency offers the artists an opportunity to live and work in the conditions conducive to intensive work, providing a chance for successful implementation of art projects.
Residence duration: 2–5 weeks. Other terms are to be negotiated individually.
The call is open for individual artists and collectives (not younger than 18 years), working in one of such fields: painting, graphics, photo, video, installation, sculpture, theater, performance, choreography, music, sound art and street art.
Artists are provided with an accommodation in private or shared bedrooms. The residents also have access to the living rooms and other common spaces, kitchen and household appliances.
There are equipped workshops. The curators of the project help to find the necessary materials and arrange PR. The program doesn't cover the travel and food expenses, but sharing economy practicing in the Stone Oven House gives possibilities minimize spending.
Residents are expected to finish and present their project within the program timeline and to donate one or more final artworks to the Stone Oven House collection.
To become a resident, you are welcome to feel up the application form.